The scenic route
No trucks in Station #1? We are getting a new apron to support our new 85' Smeal Platform, so the trucks are parked out back.
Can you find our chief in this picture?
Helmet mounted Fire-Warrior Thermal Imaging Camera on station for demo
Pictures from the Marion Twp. fire by my grampa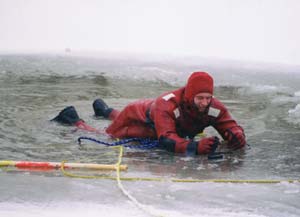 Cold Water Rescue training at McKinley Lake
A picture of our Honor Guard
Doctor's office Drive Through!
Thanks to Bob Harbin for the picture of the Firefighters Motorcycle on display Daytona
Thanks to Platoon Chief Zwolle for some of the pictures on this site, he gets the pictures as he arrives on scene.
Platoon Chief Zwolle at Fire School with Mike Crabtree in the background
View the photo gallery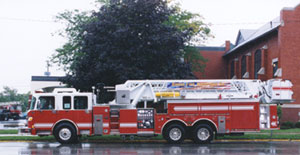 100' midmount platform demo from Smeal was at the station on Wednesday. Very nice Truck!
Thanks to Todd for these pictures from tonight (7/28/03) at Ohio Galvanizing. Read the story from the Marion Star
The Unsuspecting Rookie